The classic openwork pendant light has been a mainstay in traditional lighting design for centuries. This simple silhouette allows for the space around it to not get overshadowed by a big bulky light fixture. The over the top, ornate ironwork chandelier with heavy thick glass shades are a thing of the past while these light and airy open frame lanterns are the present and future.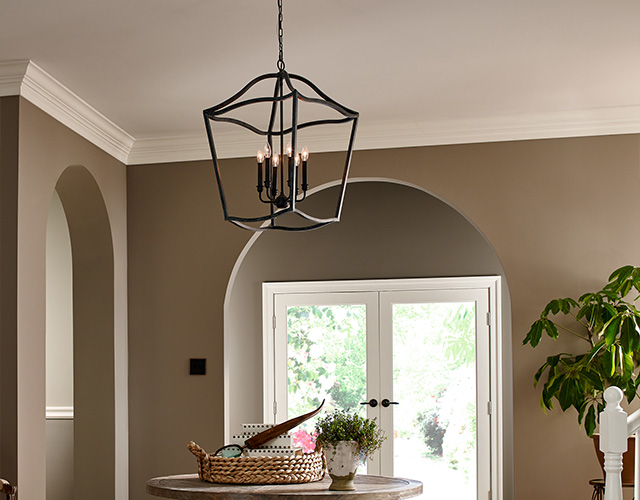 Feiss Yarmouth Foyer Pendants

This series of Foyer Cage Pendant lights from the Yarmouth collection by Feiss Lighting showcases the elegance and clean lines of traditional lanterns. The completely open framework with no glass was constructed with square arm stock, featuring narrow turned edges, a crowning arch top, and either an Antique Forged Iron finish or a Painted Aged Brass finish. Matching wall lights complete the look.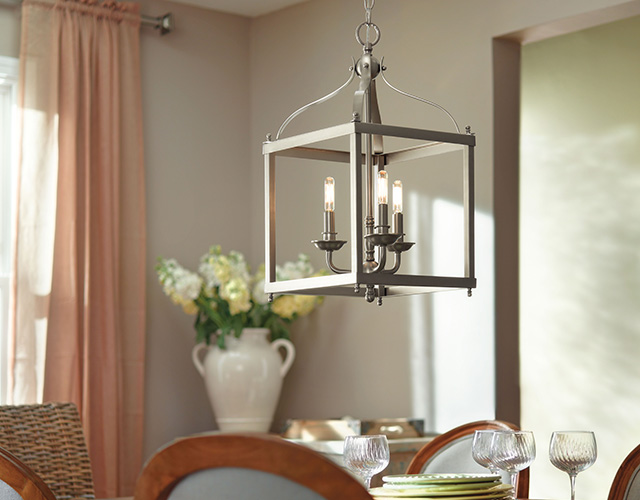 Kichler Larkin Pendants

The Larkin pendant lighting family from Kichler Lighting features a bold steel form with a linear silhouette and traditional styling details. Give this openwork cage pendant a modern look by using different shaped light bulbs as shown. Available in three timeless finishes - Olde Bronze, Sterling Gold, and Brushed Nickel.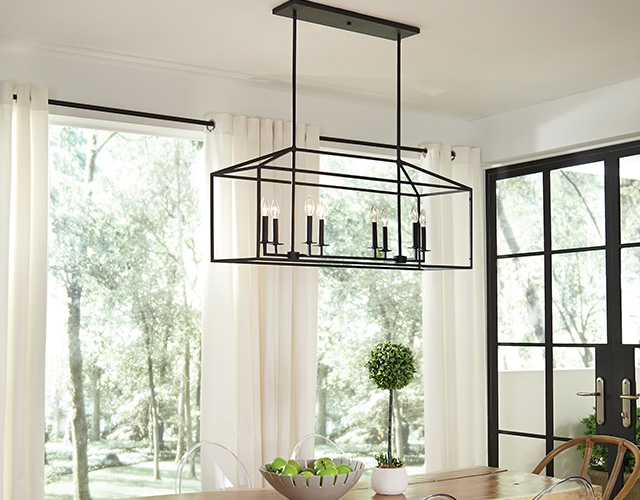 Sea Gull Lighting Perryton Pendants

The square steel tubing used to form the carriage style openwork pendants by Sea Gull Lighting is finished in a textured Blacksmith finish. Minimalist in its design, the Perryton pendant collection is damp rated making these cage pendant light fixtures ideal for the foyer, kitchen, porch or patio.
Shop for open frame work foyer pendants and chandeliers online. Contact Lighting by Lux with any questions.