Designers, We Have a Special Offer Just for You!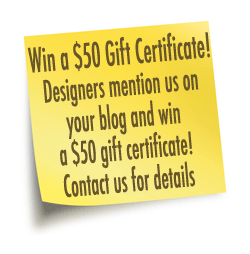 Interior Designers please fill out the form below to sign up for our trade program. You'll enjoy:
Trade discounted pricing and special insider offers
Free ground shipping on orders over $49.00. Excludes freight
Priority customer support, direct access to our support staff
No hassle returns on stocked items. See our return policy
Customized lighting packages tailored to your clients needs

Please provide us with your companies name, contact name and preferred email address. After a quick review we'll get back in-touch with you. We look forward to becoming your chosen partner in the lighting business!

If you have any questions, please call us at 1-800-419-5967 and we will be happy to assist you.